Club Penguin released some new shoes! Here is the description:
These Club Penguin baseball style shoes offer a blazing new look for summer. They combine a thick rubber sole and toe with a lightweight canvas upper, decorated with metallic character print and finished with chunky laces.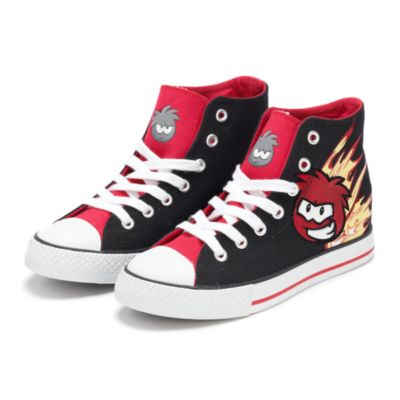 Cool huh? Do you like them?
j0sh95, Team Paintboy Member
Filed under: club penguin |